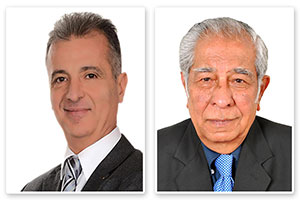 ICACI TO SHOWCASE NEW TECHNOLOGIES FOR EFFICIENT MNGT.
&

SUSTENANCE OF INDIA'S INFRASTRUCTURE
International Conference on 'Repairs, Retrofitting and Forensic Engineering of Built Structures' on 24th and 25th November 2017 at Hotel Lalit, Mumbai.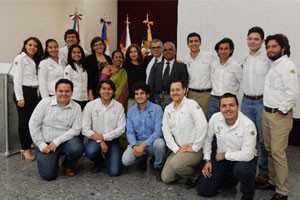 ICACI UNDERTAKES GLOBAL PUBLICITY CAMPAIGN TO PROMOTE 3RD R. N. RAIKAR CONFERENCE
The first International Organising Committee (IOC) meeting for the 3rd R N Raikar Memorial International Conference and Gettu-Kodur International Symposium was successfully held at the Detroit Convention of the American Concrete Institute (ACI).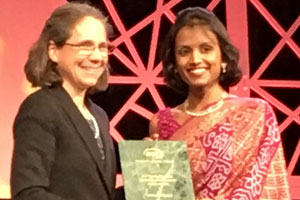 INDIA'S GENERATION NEXT BAGS TOP HONOUR INTERNATIONALLY
Ms. Ishita Manjrekar, Director Technology, SUNANDA Speciality Coatings Pvt. Ltd., became the toast and pride of India when she bagged the prestigious 'Young Member Award for Professional Achievement' in Milwaukee, USA.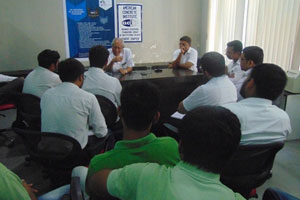 STUDENTS EXCHANGE CONCRETE IDEAS WITH ACI INDIA DIRECTOR, MR. SATISH DHUPELIA
Mr. Satish Dhupelia, Consulting Structural & Civil Engineer, and head of ACI India's Student Chapter programme recently visited the Marwadi Education Foundation, Rajkot, to interact with students of the institute.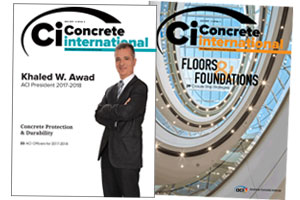 HURRY! GET YOUR COMPLIMENTARY DIGITAL CI MAGAZINE
ACI announced a New Chapter Benefit whereby members of a local Chapter that are not ACI Members can now receive a complimentary digital subscription to Concrete International magazine…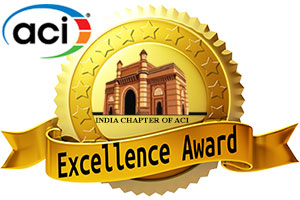 INDIA CHAPTER OF ACI AWARDED 'EXCELLENT CHAPTER' STATUS
Continuing with its tradition of functioning as a Professional Body of Excellence, India Chapter of American Concrete Institute (ICACI) has been bestowed with the 'Excellent Chapter' Citation for the Year 2016 by its parent body, American Concrete Institute (ACI).