KEC STUDENT CHAPTER PUTS UP A GRAND SHOW @ CONCLASH 2K18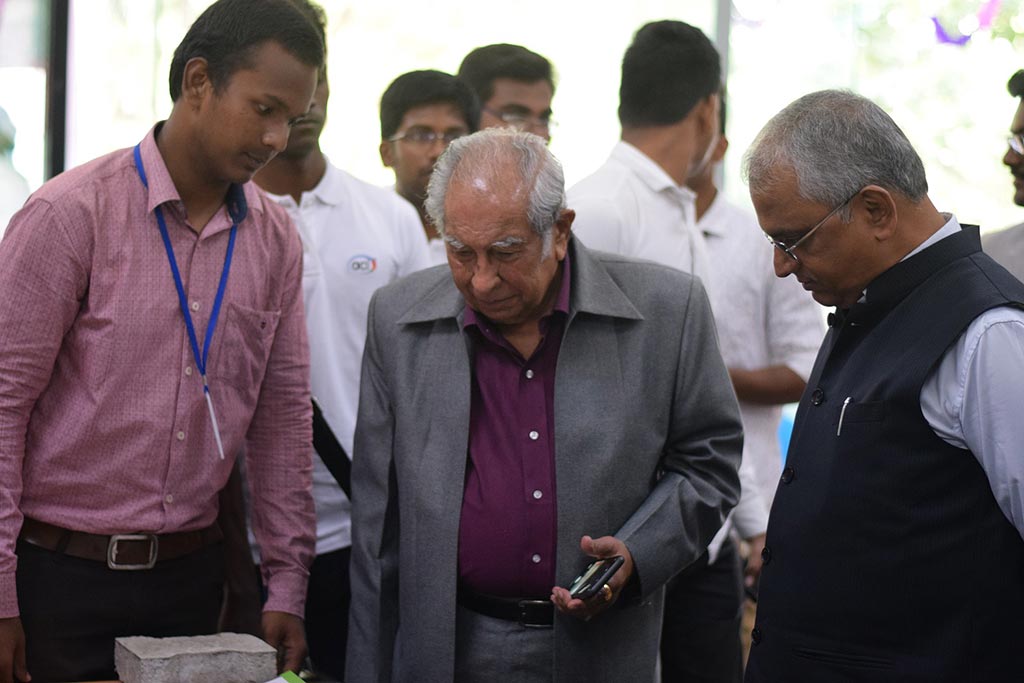 The ICACI Student Chapter at Kongu Engineering College (KEC), Erode, Tamil Nadu, has successfully concluded CONCLASH 2K18 – a two-day concrete festival comprising a national level conference, competitions and practical training programmes.
15 colleges from all over the state participated in CONCLASH 2K18, driving up student participation numbers to 300. Some students travelled as far as 400kms to attend the popular event organized by the young, spirited and dynamic students of ICACI Student Chapter.
66 faculty members and 12 practicing engineers also attended CONCLASH 2K18 – testimony of the event's overall success.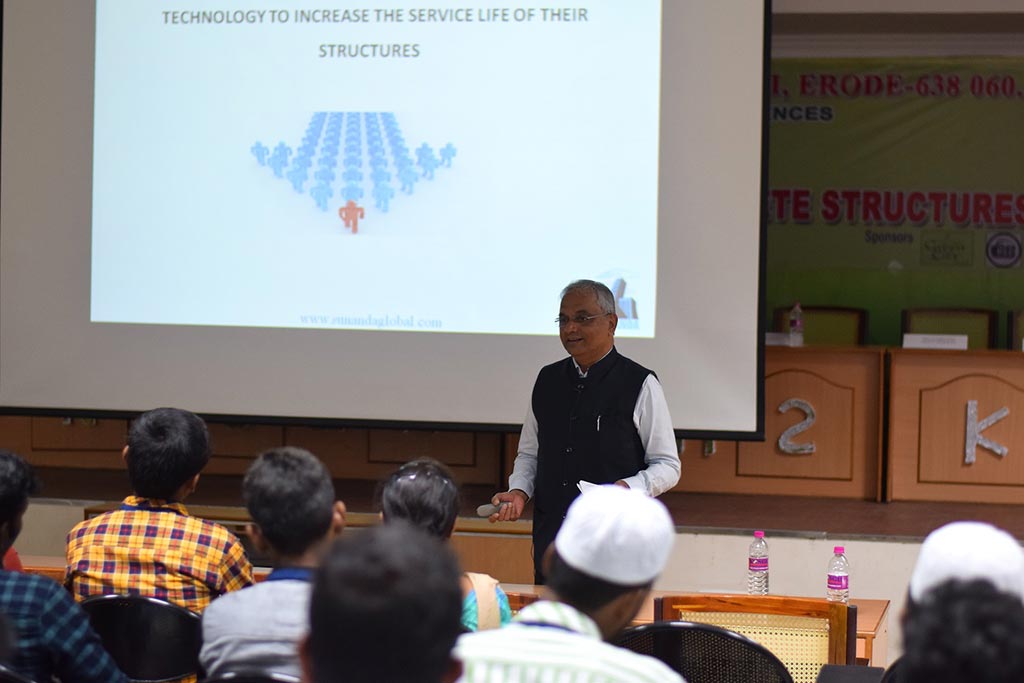 The conference was addressed and inaugurated by ICACI Student Programme in-charge Mr. Satish Dhupelia and Dr. S. K. Manjrekar, American Concrete Institute Honorary Member.
Its key highlights were:-
National Conference on 'Importance of Sustainability in Concrete Structures'
Light Weight Concrete Cricket Bat contest by the name of 'Super Over'
Paper Presentation contest
Poster contest
Essay contest
Research Scholars discussion
Hands on training program using Advanced Concrete Technology Equipments
Students took part in all activities with enthusiasm and curiosity as these were new and interesting for them. Most enjoyable among the activities was the 'Super Over' concrete cricket bat, and paper presentation contest.
Kongu Engineering College's Correspondent, Mr. Thiru A. Venkatachalam and Principal, Prof. S. Kuppuswami congratulated Dr. G. S. Rampradheep, ICACI Student Chapter Mentor for putting up a grand show.