EXCELLENCE IN CONCRETE CONSTRUCTION AWARDS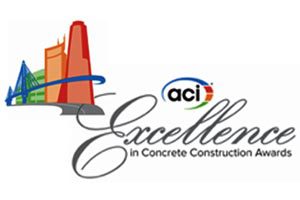 India Chapter of ACI Excellence in Concrete Construction Project Awards
UPDATE New Category Added, Deadline Extended to 15th March 2021 by popular request.
Dear Professional,
We are calling for Nominations for India Chapter of American Concrete Institute's "Excellence in Concrete Construction Awards – 2021"
To celebrate excellence in concrete construction, India Chapter of ACI is organising our annual "Excellence in Concrete Construction Awards" for the year 2021. The last date for submission of project is Monday, 15th March 2021. Any concrete structure, having at least one outstanding feature can be Nominated provided it falls into one of the following categories:
Low Rise Structures
Mid Rise Structures
High Rise Structures
Infrastructure
Decorative Concrete
Repairs / Restoration
Concrete Flatwork
This is a Golden Opportunity to get Your Project the Global Recognition it deserves. For Details, Rules and Eligibility, please refer to the enclosed brochure, Entry Form and Rules / Checklist. Visit our website or contact us at infoicaci@gmail.com to know more. Hurry up and submit your entries before the deadline i.e. 15th March, 2021. Wish you all the Best!
For India Chapter of ACI,
Dr. Yogini Deshpande

Convenor

Dr. Raghuvir Salkar

President, IC-ACI

Er. Sunny Surlaker

Co-Convenor/VP, IC-ACI

Er.Sourabh Manjrekar

Hon. Secretary, IC-ACI

Board of Direction of India Chapter of ACI