INDIA'S CONCRETE INDUSTRY WAITS WITH BATED BREATH AS WORLD'S FOREMOST CONCRETE EXPERT CONFIRMS HIS PARTICIPATION AT 3RD R. N. RAIKAR CONFERENCE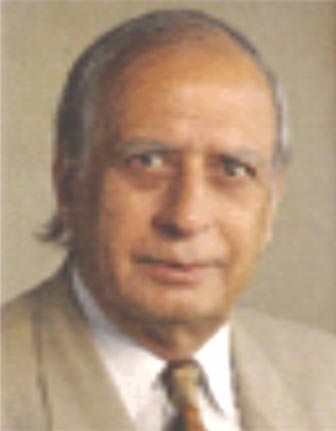 A man often described as the Living Legend of civil engineers the world over – Prof. V. M Malhotra will be a key note speaker at the highly-awaited 3rd R. N. Raikar Conference to be held in Mumbai on 14-15 December 2018.
He will be speaking on the most critical issue of our times – 'Global Warming, Sustainability Issues and Concrete Technology.'
A 'son-of-the-soil' and now based in North America, Prof. V. M. Malhotra is Scientist Emeritus at CANMET, Ottawa – Canada's leading research and technology organization. He has done pioneering work in the field of establishing supplementary cementitious materials in concrete. This has led to a positive impact on the global footprint of greenhouse gases.
The internationally-acclaimed professor has received several honours and citations, thereby raising the Indian flag to greater heights on the world platform. He is a member of the American Concrete Institute (ACI) for over 50 years, being an Honorary member since 1986. He has served on numerous ACI committees including the ACI Board of Direction, Technical Activities Committee and the ACI Board Advisory Committee on Sustainability.
Editor of 12 ACI Special Publications; author/co-author of over 100 papers; organizer/Chair of over 40 CANMET/ACI International Conferences on concrete technology and sustainability issues in six continents – his accomplishments are an inspiration to all fellow engineers.
India waits with bated breath for Prof. V. Mohan Malhotra.
About the Conference:-
Organised by India Chapter of American Concrete Institute (ICACI) and co-hosted by ACI.
3rd instalment of the popular R. N. Raikar Conference franchise.
Participation of over 50 countries.
Audience of over 600 engineers, scientists, professors, government officials, industry leaders and students.
Technical articles from 100-plus international authors and matching Indian contributions.
Support of 20 international technical organisations
Technical papers submitted by various participating countries at the 2nd R. N. Raikar Conference were evaluated by a worldwide editorial board for inclusion in the prestigious International Journal of Construction & Building Materials (UK) and RevistaAlconpat. For this conference, ICACI is endeavouring to repeat this unique feature which now includes Journal of Cement and Concrete Composites and RevistaAlconpat.
Panel discussions
Exhibition
For more details visit rnrconf.icaci.com