ONE DAY SEMINAR ON "FIBRE REINFORCED CONCRETE AND APPLICATIONS OF DESIGN OF REINFORCED CONCRETE ELEMENTS" ORGANISED BY NANDHA ENGINEERING COLLEGE, ERODE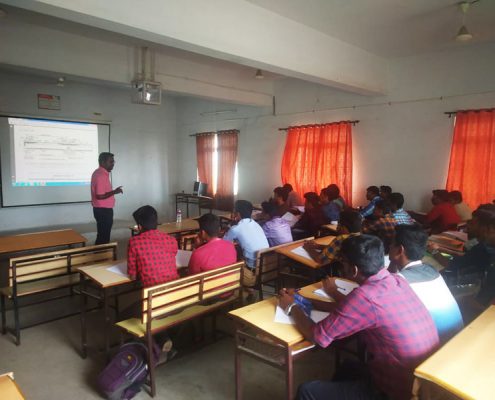 The Students' Chapter of India Chapter of American Concrete Institute at "Nandha Engineering College", Erode had organised a one-day seminar on "Fibre Reinforced Concrete and Applications of Design of Reinforced Concrete Elements" on 24th June 2019.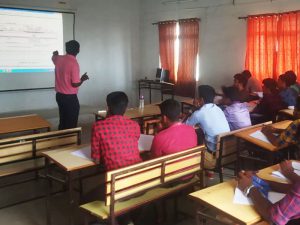 The seminar was organised to create awareness among final year students about the needs of Industry expectations from them and various qualities needed for good placement. The seminar was attended by good number of students.
The Technical lecture was given by Prof. A.R. Krishnaraja, Assistant Professor from "Kongu Engineering College, Erode", which is one of the Students' Chapter of India Chapter of ACI.  Prof. Krishnaraja has given lecture on Basics of Reinforced Concrete elements designing and fibre reinforced concrete and its applications in reinforced concrete elements.
The seminar ended with questions and answer session.