IC-ACI STUDENT CHAPTERS AWARDED ACI's 'EXCELLENT UNIVERSITIES' AND "OUTSTANDING UNIVERSITIES" STATUS FOR THE YEAR 2020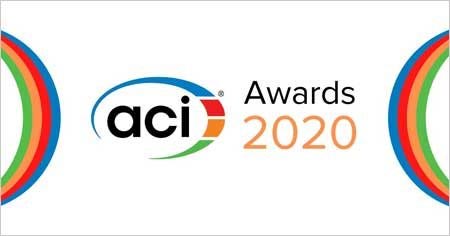 India Chapter of American Concrete Institute (IC-ACI) feels proud to announce that It's student Chapters at the following colleges has been bestowed with the 'Excellent Universities' and "Outstanding Universities" Citation for the Year 2020 by our parent body, American Concrete Institute (ACI).
EXCELLENT UNIVERSITIES:
A) Kongu Engineering College, Tamil Nadu -Dr. G.S.Rampradheep – Mentor.
B) PSG Institute of Technology and Applied Research, Tamil Nadu – Prof. Elayaraja Sellappan – Mentor.
OUTSTANDING UNIVERSITIES
      A) D. Y. Patil College of Engineering, Pune – Dr. S.M.Shiyekar – Mentor.
B) Nandha Engineering College (Autonomous), Tamil Nadu – Dr. E.K.Mohanraj – Mentor
This is the highest award given to various Universities depending on overall performance during the year.
Our heartiest congratulations to the above Mentors of IC-ACI Student Chapters for this achievement.
Each year ACI recognizes Universities that have made significant contributions to their local communities and to ACI itself.
The above IC-ACI Student Chapters are eligible to receive the honour based on points earned on their annual student chapter report.